The WHOI HABHub is an open source data portal for region-scale integration and real time sharing of:
HAB species observations
Historic shellfish toxicity observations and closure notices
Shellfish toxicity predictions from sensor data (under development)
Visualizations of NOAA forecast model products (under development)
Interactive visualizations and capabilities include:
Data and forecast model products in maps and time series plots.
Interpret/translate raw sensor outputs.
Dynamic pop-up content and show/hide functionality.
Prototype layers populated with partial datasets include: 
Shellfish toxicity data collected by shellfish monitoring programs operated by ME, MA, and NH.
Shellfish closures enacted by state shellfish monitoring programs.
Sensor data collected by Imaging FlowCytobots deployments.
Ongoing efforts are focused on populating existing data layers and adding new prototype layers, standardizing datasets, and improving automated data ingestion.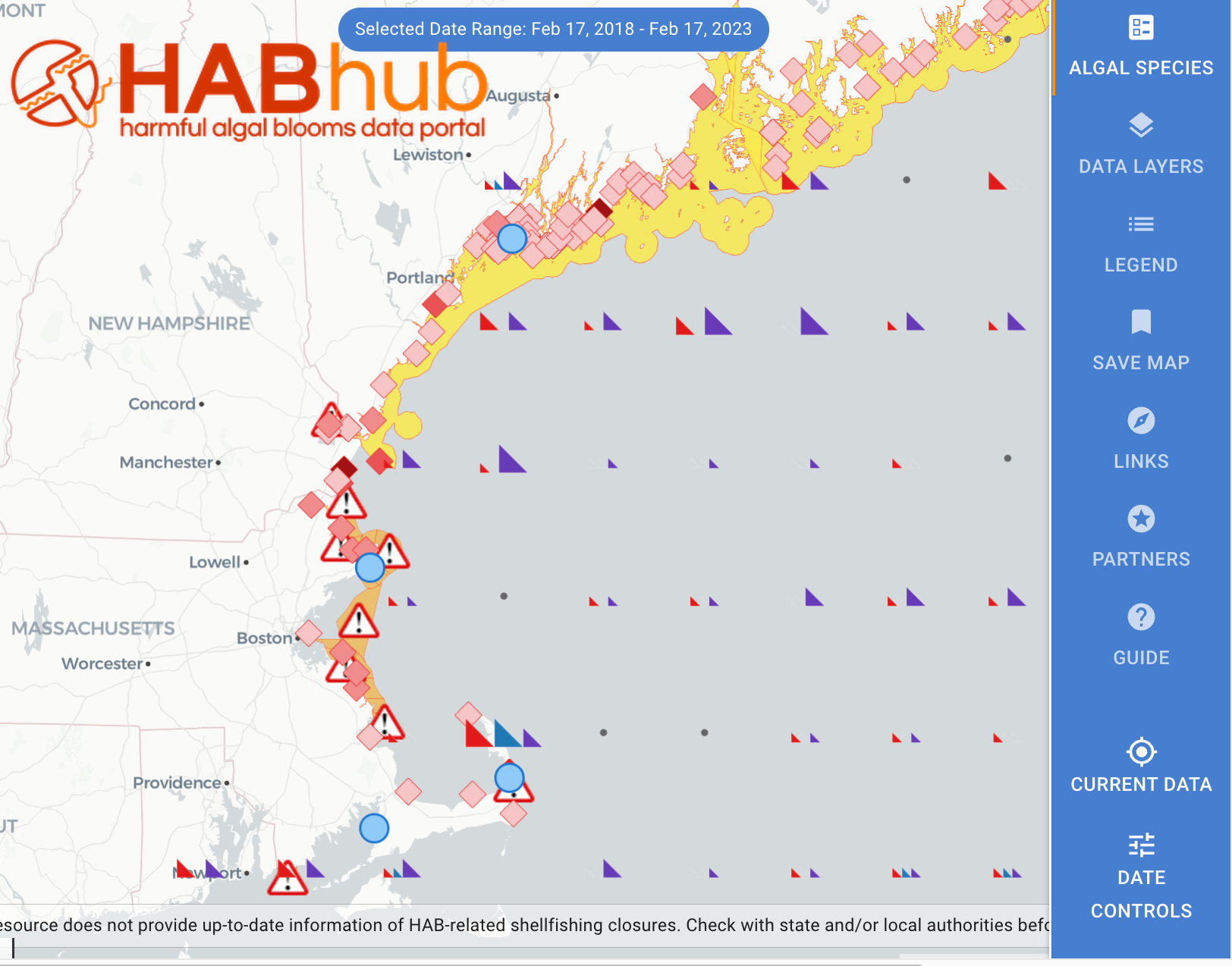 The HABhub guide provides a useful overview of the main functions and features of HABhub.  The guide can be accessed by clicking the "?" icon in the right-hand menu! The guide provides step-by-step instructions for accessing the main features of the HABHub menu, beginning with the "Algal Species" and "Data Layers" tabs, to "Select Timeframe"…
Read More